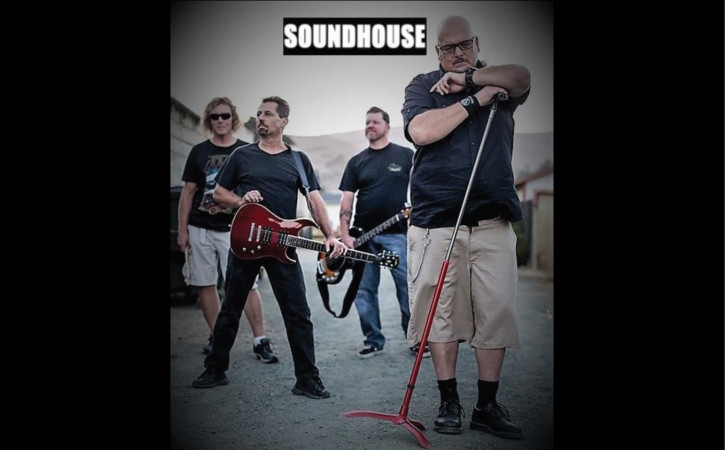 August 6, 2022
6:30pm - 8:30pm
Enjoy the Sounds of Summer with the 2022 "Saturdays in the Park" Summer Concert Series!
This summer's concerts will be held nearly every Saturday evening throughout the summer!
Concert Line-up:
July 2: The Rockin' B's Band

July 9: The Jump Jax

July 23: Ghost Monster

July 30: The Cinders Blues Band

August 6: Soundhouse

August 13: The Counterfeit Kings

August 27: The JD Project

September 3: Stellar

September 10: Truth About Seafood
Since their conception in 2008, Soundhouse has quickly built a loyal fan base playing favorite songs and music genres from the late 70's, 80's, & 90's. Their set list ranges from Fleetwood Mac, Guns & Roses, The Cars, Brett Young, and Sublime to Lynard Skynard, Queen, Prince David Bowie AC/DC and more.
SOUNDHOUSE is comprised of four gifted musicians, some who have worked, toured and/or recorded with, such artists as/from: Guns & Roses, Motley Crue, Stone Temple Pilots, Ronnie Montrose, Ace Frehley, Collective Soul, producers Stevo Bruno, Mikey Dread, Eric Kretz (STP), FUEL, and more.
All concerts are planned for the Atascadero Lake Park Bandstand from 6:30-8:30 pm. Concerts are FREE to the public and everyone is encouraged to bring a blanket, low-back chair, and the entire family to relish the warm summer evenings at Atascadero Lake Park.
If you are interested in being a food vendor at this event or another 2022 Concert Event please complete the form below:
« Back to Events