January 21, 2017
12pm - 4pm
TEN TIMES the amount of Tamales than last year! This event will feature homemade tamales from a variety of tamale vendors!
Come vote on the "People's Choice Tamale Judging Contest, check our the Mariachi Mexicanisimo band, the Dancing Horses, Manuel Enrique Soloist Performance with his Horse, Folklorico Dancers and much more!
We will feature a variety of things to do from bounce houses to face painting to balloon animals and plenty of activities for the kids.
RAIN OR SHINE! For information call (805) 470-3360.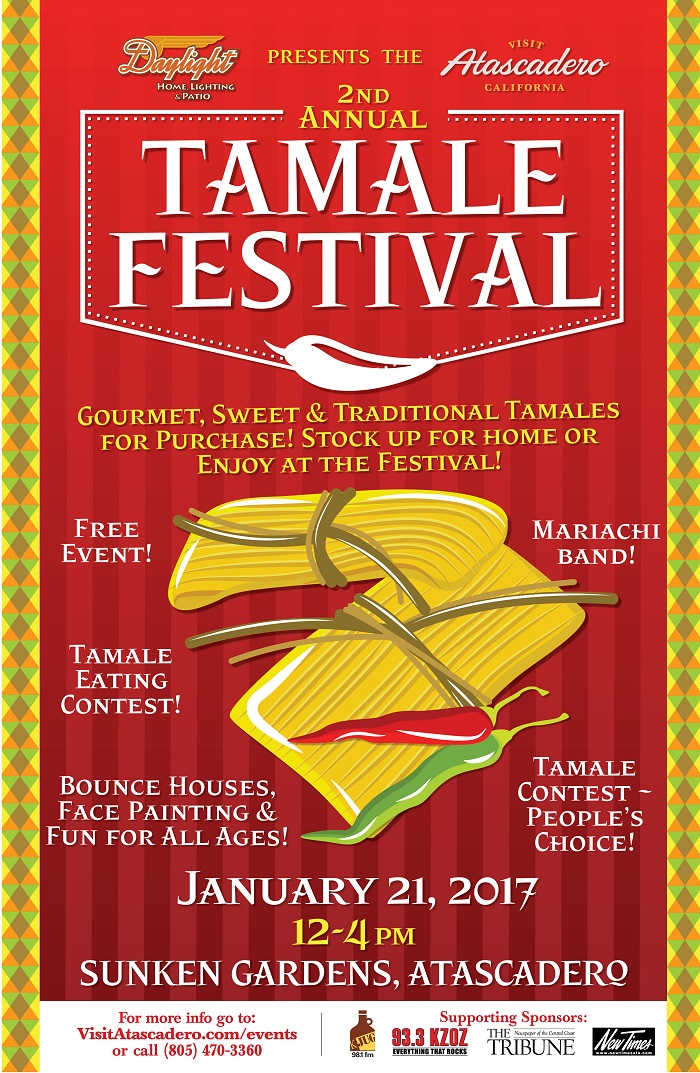 « Back to Events