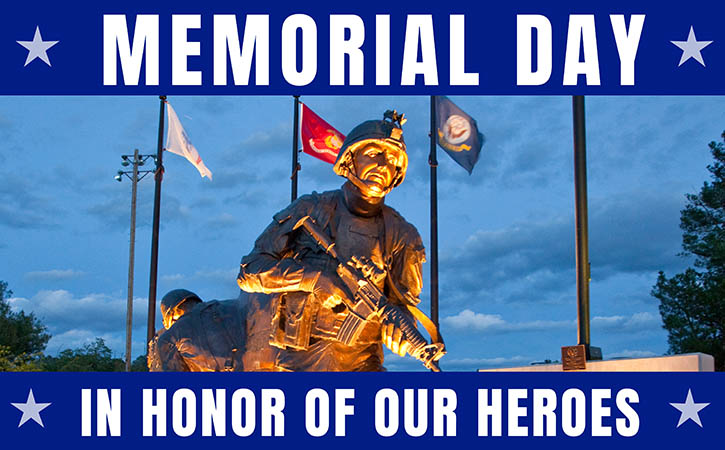 May 29, 2023
11 am - 12 pm
The Atascadero Veterans Memorial Foundation is hosting the annual Memorial Day Ceremony at the Faces of Freedom Memorial at 8038 Portola Road (corner of Morro Road and Portola Road).
The ceremony will be about an hour long and will consist of a flyover by the Estrella Warbirds, the presentation of colors by the Cal Poly ROTC (accompanied by the Central Coast Pipes and Drums and the Welcome Home Military Heroes Flag Line), music (including the National Anthem) by members of the Atascadero High School Choir, an invocation, and benediction by Pastor Aaron Smith of Hope Lutheran and words from this year's speaker, Commander Brooks. At the conclusion of the ceremony, a wreath will be laid in memory of Veteran Sherman Smoot by his wife and daughter and TAPS will be played on Tone Chimes by the Joyous Voices for Jesus group.
Please note, there will NOT be a BBQ following the ceremony. Attendees are encouraged to spend time reflecting on the sacrifices made by our military heroes and their families.
« Back to Events