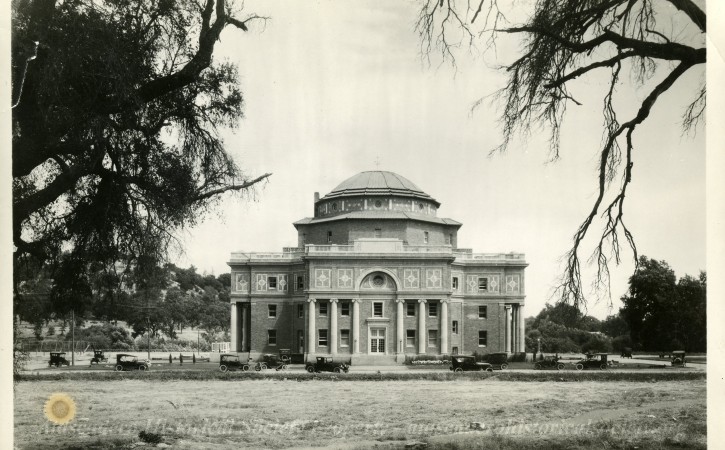 September 21, 2019
1 pm - 4 pm
Local museums and historical societies are partnering with the Smithsonian Institution to celebrate National Museum Day on Saturday, September 21, 2019!

In Atascadero, the Atascadero Historical Society will be hosting tours from 1- 4 pm of in Historic City Hall along with the annual SHOWDOWN Cornhole Tournament in the Sunken Gardens from 8 am until 5 pm. The Colony House Museum, adjacent to City Hall, will also be open from one to 1-4 pm, with many exhibits from the Colony period of Atascadero.

The Atascadero Printery Foundation will have the Printery grounds open to the public Saturday, September 21st, 11 am to 4 pm. They will have music, hot dogs and drinks while attendees learn about local history on the grounds of Atascadero's first municipal building. The Printery's address is 6351 Olmeda Ave, Atascadero.

In addition, Paso Robles City Park will be set up from 10-4 pm. Participants set up in the Paso Robles City Park will be: Camp Roberts Historical Museum, Santa Margarita Historical Society, Friends of the Adobes, Paso Robles Historical Society, Paso Robles Pioneer Museum, Estrella Warbirds Museum, Paso Robles Children's Museum, Lockwood Historical Society.

For more information, and details on events, the public can go to nslohistory.org to contact individual museums and historical societies in your area.
« Back to Events