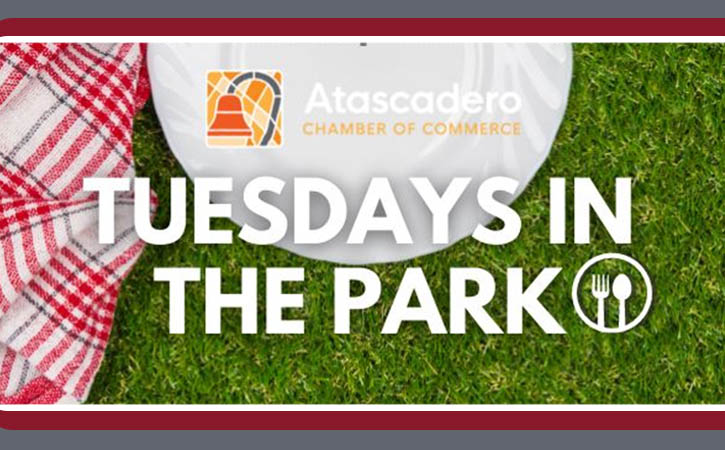 August 2, 2022
5pm ~ 8pm
Featuring delicious dinners from local food trucks, a wine and beer garden and live music, this is a community event you won't want to miss! Enjoy these summer evenings out with friends and family, at the Atascadero Lake Park, every Tuesday beginning June 14 and every week after through August 2nd.
Food and drinks will be available for purchase from 5-7pm with live music by the Atascadero Community Band kicking off at 7 pm. Bringing chairs or a picnic blanket is recommended.
THIS EVENT SERIES IS BROUGHT TO YOU BY THE ATASCADERO CHAMBER OF COMMERCE
For more information, please contact the Atascadero Chamber of Commerce at (805) 466-2044.
« Back to Events