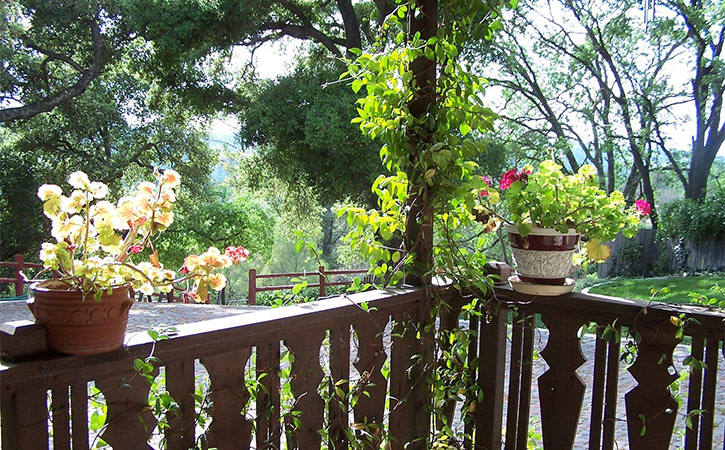 Vacation Rental
Portola Inn is a beautiful and unique venue for everything from a holiday getaway to professional retreats to elegant weddings and special events. Just minutes from downtown, with many years of history, Portola Inn offers classic comfort, serene surroundings and picturesque vistas. It's the perfect getaway from the hectic world and a great headquarters from which to explore the exciting venues of California's Central Coast.
The Guest House contains a full kitchen and has adjacent picnic areas beneath majestic Oak trees.
Amenities Include:
Stroll through our 100 year old Apricot Orchard and pick seasonal produce from the gardens.
Host an Old Fashioned Ice Cream Social in a historic recreation of an early Ice Cream Parlor.
See the Historic Colony Holding Company Black Smith Shop in action during special events.