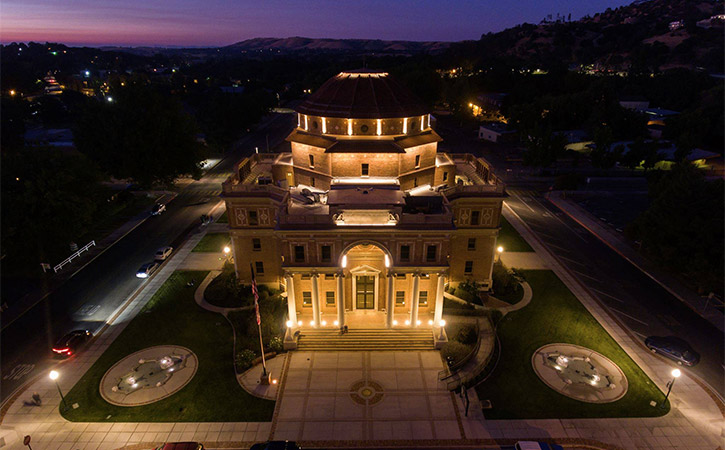 Welcome to the Colony of Atascadero
About City Hall
Original construction of the Historic Atascadero City Hall began in 1914 and was completed in 1918. In 2003, the building sustained significant damage in the San Simeon Earthquake. After being closed for 10 years, and undergoing extensive renovations and retrofitting, the building re-opened in August 2013.
Visit City Hall:
The Historic Atascadero City Hall is open Monday through Friday from 8:30 a.m. to 5 p.m. Part of the Atascadero Historical Society Museum is housed in the building, and the tours give a fascinating history of the building and Atascadero.
How to schedule a tour:
Docent tours are available by appointment only. Please e-mail atascaderocolonymuseum@gmail.com or call (805) 466-8341.
The Atascadero Historical Society is a volunteer-based organization and therefore e-mails will most likely receive a faster response.
Tours of the Atascadero City Hall and Historical Society Museum are complimentary. However, there is a donation box for the Atascadero Historical Society in the lobby of City Hall.
Go on a historical drive:
Use this custom-made Historical Drive Map to experience Atascadero's rich history for yourself. On your drive, you'll learn about the Salinas Indians, the California mission system, and Mexican rancheros, as well as the Colony of Atascadero and its Tent City homesteaders.