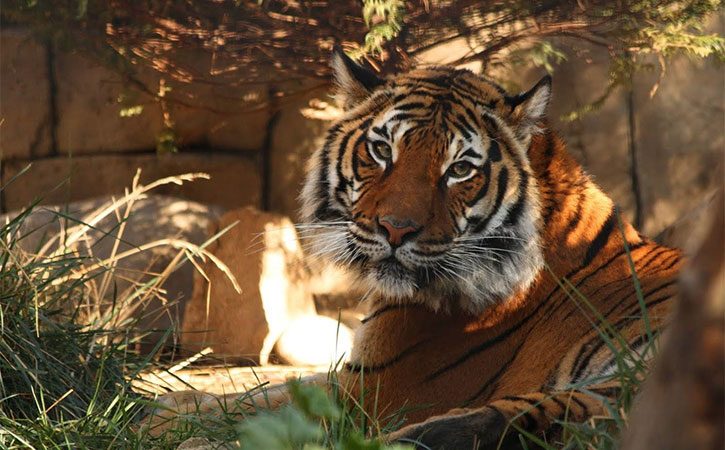 Get an up-close look of the Animal Kingdom at Charles Paddock Zoo, the only zoo on the Central Coast! Enjoy seeing hundreds of wild creatures from all over the world in a relaxed and intimate setting.
Accredited by the Association of Zoos and Aquariums, the Charles Paddock Zoo is dedicated to the conservation of endangered species and habitats, educating the public about the natural world, and providing a safe and stimulating experience for both humans and animals.
The zoo features several species not often seen in facilities of its size, including red pandas, lemurs, meerkats, and a Malayan tiger, as well as many other interesting mammals, birds, reptiles, and insects.
SLO County Park Ranger Charles "Chuck" Paddock founded the zoo, along with a county animal shelter, in 1955. Paddock nursed wild animals back to health, and by 1959 he housed and cared for approximately 125 birds and mammals.
In 1963, the animals moved to the zoo's current location by Atascadero Lake Park, just off State Route 41, and the new zoo was called the Atascadero Children's Zoo. The City of Atascadero took over management of the zoo in 1979, and the name was changed in 1980 to Charles Paddock Zoo in honor of its founder.
Come experience Atascadero's variety of protected animals today! For more information about everything, the zoo has to offer, visit the Charles Paddock Zoo website.
Click here for our recent Brew at the Zoo Beer Festival event planned for April 30, 2022! A fun event highlighting the local breweries and our very own Charles Paddock Zoo!