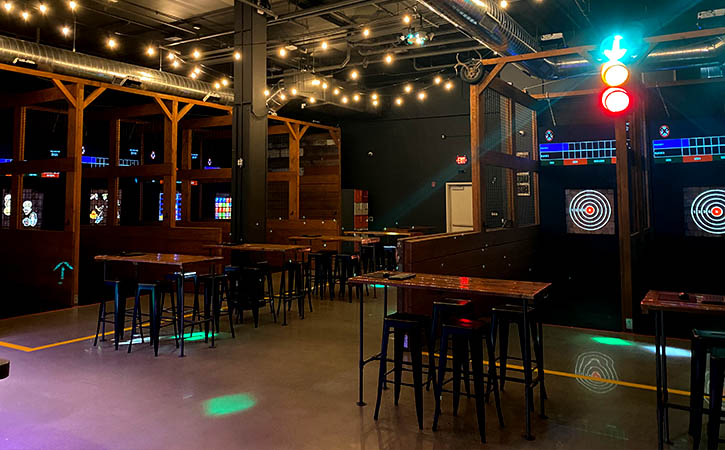 The A-Town Chop Shop is an axe-throwing lounge social club with a unique blend of axe throwing, technology, music, rustic vibes, and funky décor vintage auto art. It's the perfect place to blow off some steam, relieve stress, and release your inner Paul Bunyan. Plus, axe-throwing offers a fantastic workout for your arms and core.
Whether you're a seasoned axe thrower or a first-timer, the Chop Shop's knowledgeable team of Axe Whisperers will help you build your axe-throwing skills. You'll receive tips and tricks on how to perfect your technique, in a state-of-the-art facility designed to ensure a safe and enjoyable experience every time you step up to the throwing line.
You must be over 10 years of age to enter the venue and participate.