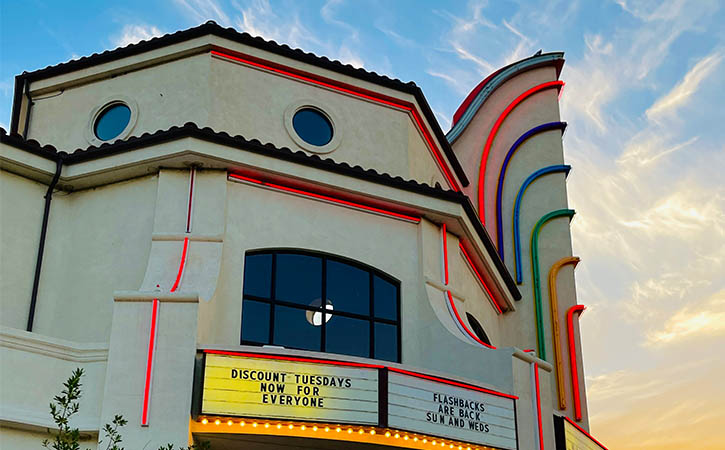 Colony Cinemas Atascadero offers affordable, family-friendly fun. See the latest big-budget Hollywood releases and independent features on 10 screens while enjoying early matinee prices, Discount Tuesdays, and Flashback Cinema "Classic Movies on the Big Screen" on Sundays & Wednesdays.
During their visit, guests can enjoy state-of-the-art projection and sound, stadium seating, plush rocker chairs, and a wide array of snacks and treats including candy, popcorn, pizza, nachos, pretzels, and ice cream.
Discounts are available for seniors, children, and the military.