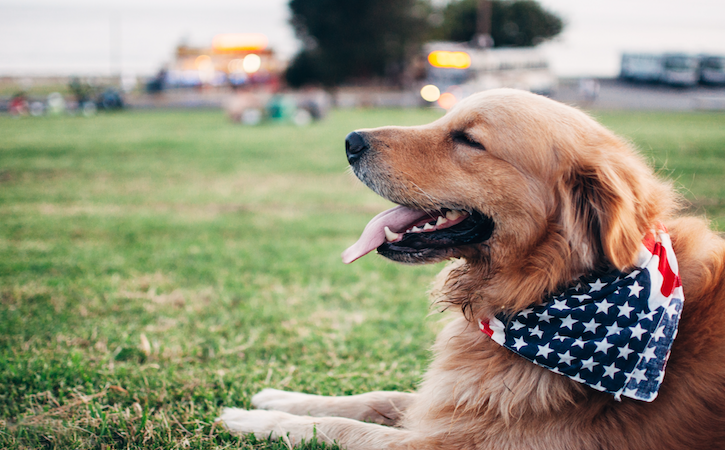 Looking for something fun to do with your best furry friend or friends?
Atascadero offers several dog-friendly places for eating, playing, or overnight stays. Check out our recommendations below and then follow the links to fetch more detailed information.
Brews
Kula Vineyards & Winery
Kula Vineyards & Winery offers a wide variety of wines, plus they offer Bow-Wow Thursdays, where people bring their dogs and enjoy wine together at the tasting room. Dogs are always welcome, and their very own Golden Retrievers are behind the counter to welcome everyone every day.
Tent City Beer Company
Tent City was started by local best friends with the idea of sharing their love and passion for great American beer. Sample some of their brews while sitting with Fido on the patio. There's something new on tap every week, and all Tent City draft beers are only $5.
The Raconteur Room
We carry an eclectic and ever-evolving list of wines and craft beers hand-selected from our favorite producers. We also feature live music from original songwriters and musicians along with an extensive vinyl collection. Dogs are welcome on the outdoor patio (complimentary water bowl included).
Cafes
Malibu Brew Coffee
We serve organic coffee and tea with soy and almond milk. We offer a variety of pastries, such as bagels, scones, muffins, cookies, biscotti and vegan HeartThrive. We have pet-friendly front and back patios!
Bru Coffee
Stop by to enjoy a cup of Stumptown coffee or Five Mountains tea, a natural smoothie, or a slice of veggie quiche. The pet-friendly back patio offers ample seating and shade.
Lodging
The Carlton
Experience understated elegance in the heart of downtown Atascadero. The Carlton Hotel is a 52-room, independently owned boutique gem that exemplifies classic style through an ornately appointed design, sophisticated accommodations and a rich, historic that calls back to an era when travel meant something special. The hotel welcomes two dogs per room maximum for a small fee.
Holiday Inn Express & Suites of Atascadero
Experience this award-winning wine country hotel offering personalized service, upscale styling and boutique amenities. The hotel welcomes two dogs per room maximum for a small fee.
Parks
Atascadero Lake Park
Pismo Avenue & Marchant Way, Atascadero
This park is a destination for residents and visitors year-round, accentuated by the beautiful lake. There is a lakeside path for people to talk a stroll, jog or bike ride. The park also has a playground, paddle/kayak boats, workout stations, restroom facilities, large and small barbecue areas, horseshoe pits, a sand volleyball court and the Charles Paddock Zoo. For more information or to reserve a BBQ area, please call (805) 470-3360.
Colony Park
5599 Traffic Way, Atascadero
This park has a great picnic area, softball fields, an area for outdoor games including Pickle Ball and Petanque. In addition, it has a NEW All-Inclusive Playground, the Joy Playground for all ages and abilities. It's right next to the Colony Park Community Center along with the A-Town Skate Park nearby!
Heilmann Park
1100 El Bordo Ave, Atascadero
Heilmann Park has great picnic areas, a trail, disc golf, tennis courts, and a water play area for kids during hot summer days. Located right next to Chalk Mountain, it's also home to the Heilmann Dog Park, which features a shade structure, water, picnic tables and a doggie spa.
Paloma Creek Park
11665 Viejo Camino, Atascadero
Paloma Creek Park is one of the larger parks in Atascadero made up mostly of two lighted softball fields, an equestrian arena, a Little League field, and two multi-purpose fields. It's a nice, clean, friendly park with lots of shade trees that are perfect to sit under and cheer on your family or friends playing in a sporting event
Sunken Gardens Park
El Camino Real, West Mall, Atascadero
The Sunken Gardens is a centerpiece for Atascadero. All local events have something going on here! Expansive lawns, well-manicured, a central fountain, and meandering walkways, make this a local favorite.