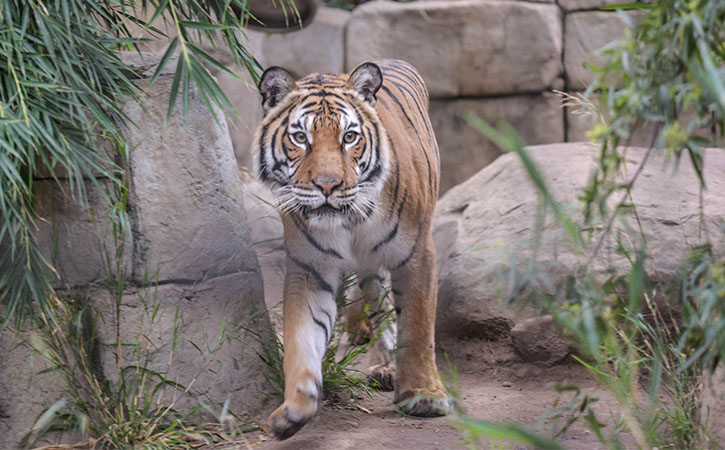 April 29, 2023
11am - 1pm
Join the Charles Paddock Zoo in celebrating Menderu, the Zoo's Malayan Tiger, on Saturday, April 29th from 11 am to 1 pm as he turns 15!
Expect to enjoy a variety of activities for the kids, keeper talks, raffles and, of course, sweet treats - generously donated by G & R Cakes and Bakes! Menderu will be receiving his birthday present at 11:30 am. Commemorative apparel is available for purchase through the Zoo's website.
The Malayan tiger is a national symbol and a priority conservation target in Malaysia. In the 1950s, Malaysia was estimated to have as many as 3,000 tigers. However, loss of habitat due to rapid development, agriculture expansion, and widespread hunting, has caused the population to decline to fewer than 150 individuals as of 2022. Malayan Tigers are critically endangered and AZA accredited zoos work together to raise awareness to protect these beautiful animals in captivity and in the wild.

For information about the Zoo visit www.charlespaddockzoo.org or for questions call (805) 461-5080.
« Back to Events