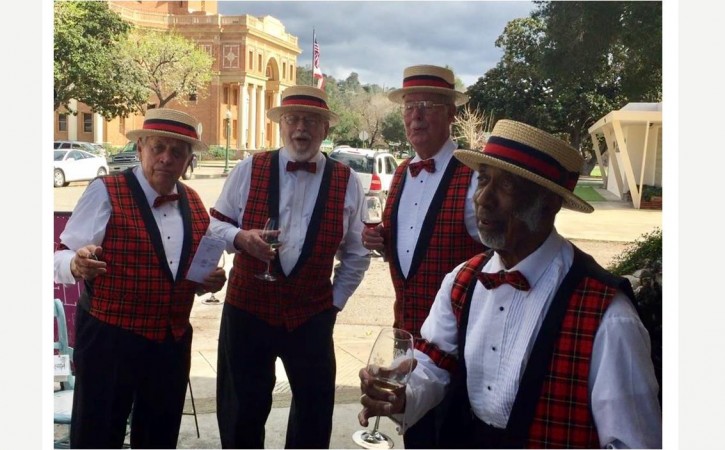 February 10, 2018
1 pm - 4 pm
Are you looking for a special event to enjoy this coming Valentine's Day Weekend?
Look no further, as the City of Atascadero and the Atascadero Chamber of Commerce are pleased to present our Annual Sweetheart Stroll to be held throughout Atascadero's downtown on Saturday, February 10th from 1:00 p.m. to 4:00 p.m., rain or shine! Since its inception with the Atascadero Main Street Association, this annual Valentine's event has continued to be a "Must Do" on the bucket list! We are thrilled to continue with this tradition for everyone to enjoy!
There will be over 15 participating Atascadero merchants, ranging from boutique clothing shops to unique restaurants! Each of these merchants will offer something very special for visitors to enjoy - chocolate, olive oil tasting, cookies, artists, beer and wineries! Some locations will even offer a little surprise to commemorate this special Valentine's event. Merchants include anna & mom, Arlyne's Flowers, Baby's Babble, Century 21, Historic City Hall, Edward Jones, Farron Elizabeth, Grape Encounters Empourium, Hope Chest Emporium, Mudflat Mercantile, O'Leary & Wallace, Patterson Realty, The Carlton Hotel and Wilkins Printing. Featured brewery and wineries include Black Hand Cellars, Dead Oak Brewing, Eberle Winery, Felten Cellars, Hoyt Family Vineyards, Justin Winery, Opolo Vineyards, Ruby Cellars, Summerwood Winery and Vintage Cowboy Winery.
The event will kick off at 12:30 pm at Grape Encounters Empourium where you can enjoy the sounds of Ricky Montijo until 2:30 pm! As you stroll through the downtown and the Sunken Gardens, you will be serenaded by the Fairweather Four Barbershop Quartet and from 2:00 – 4:00 pm complementary tours at Historic City Hall are happening with our Atascadero Historical Society docents. Enjoy special Olive Oil Tasting with The Groves on 41 either before or after your tour. Enjoy a Fashion Show at the Carlton Hotel from 1-4 pm presented by Kelly's Casuals. And who would like to experience a horse drawn carriage ride....or should we say, who wouldn't? Carriage rides are available from 1-3:30 pm with pick up and drop off at The Carlton. It's all happening in Downtown Atascadero!
Tickets will be available starting at noon in front of Historic City Hall located at 6500 Palma Ave or at Grape Encounters Empourium located at 5816 Traffic Way on Saturday, February 10th! The ticket price is $20 per person and includes a complementary, commemorative wine glass and a rose (roses offered one per couple while supplies last)! Cash and checks welcome; credit cards will not be accepted.
« Back to Events