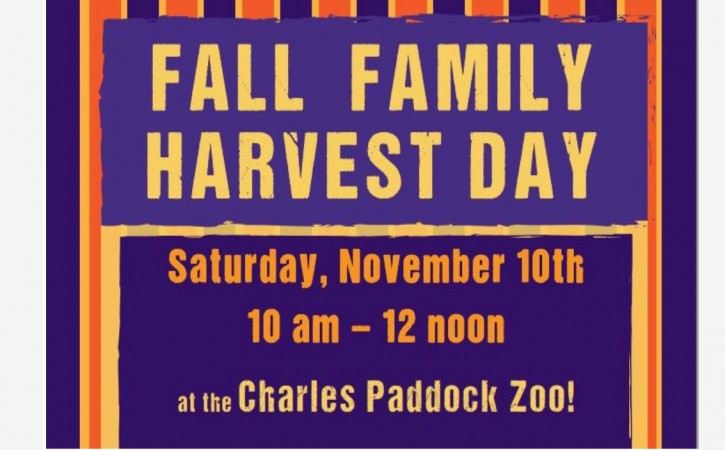 November 10, 2018
10am-12pm
Fall Family Harvest Day, Saturday, November 10th from 10-12 noon at the Charles Paddock Zoo!
$15 per person! Vegetable Carving! Includes supplies & General Admission plus meet our Ambassador Animals and learn how they prepare for cooler weather! Watch as our Zoo Animals eat what you create!
If you are an active military, the general admission portion is free and you can enjoy the Zoo until 4 pm! For more information, call the Charles Paddock Zoo at (805) 461-5080.
« Back to Events